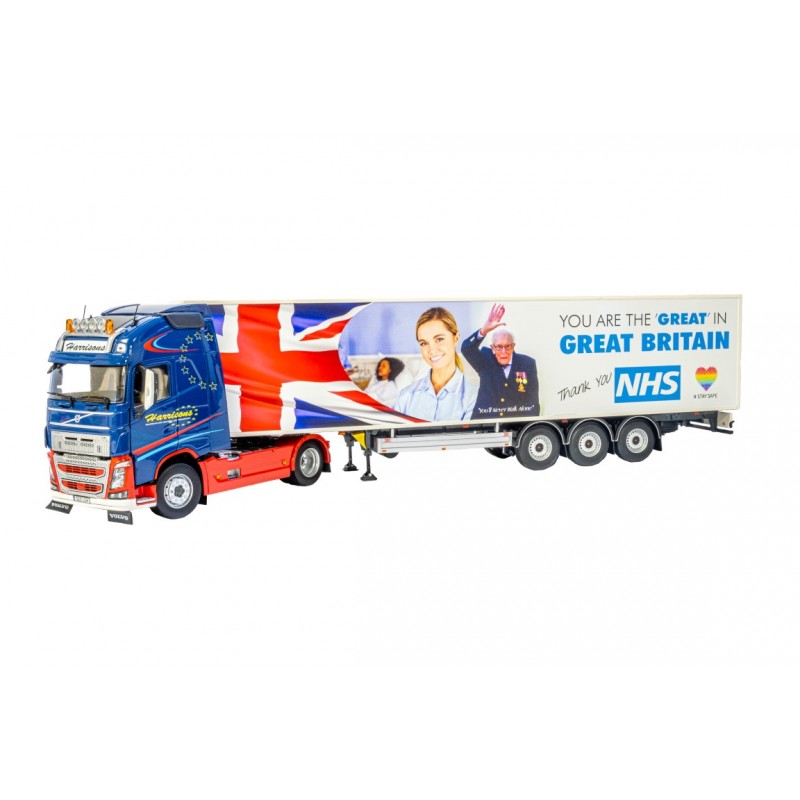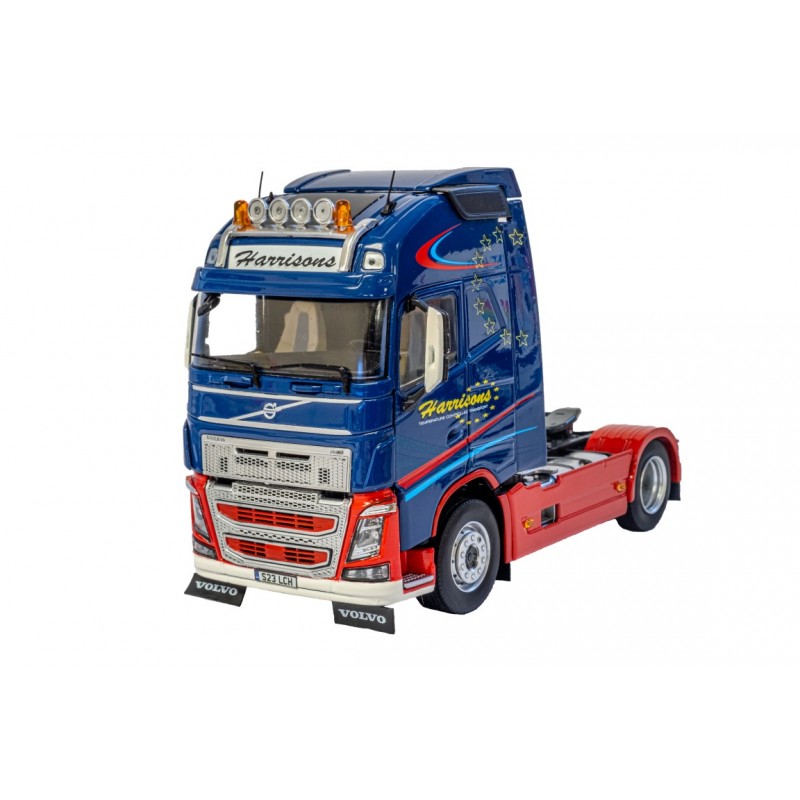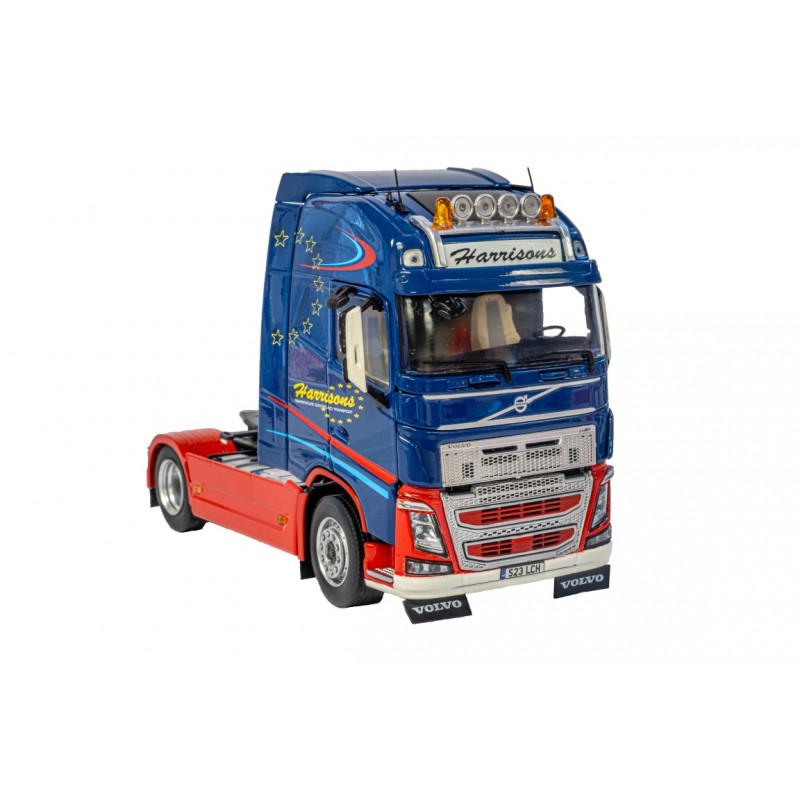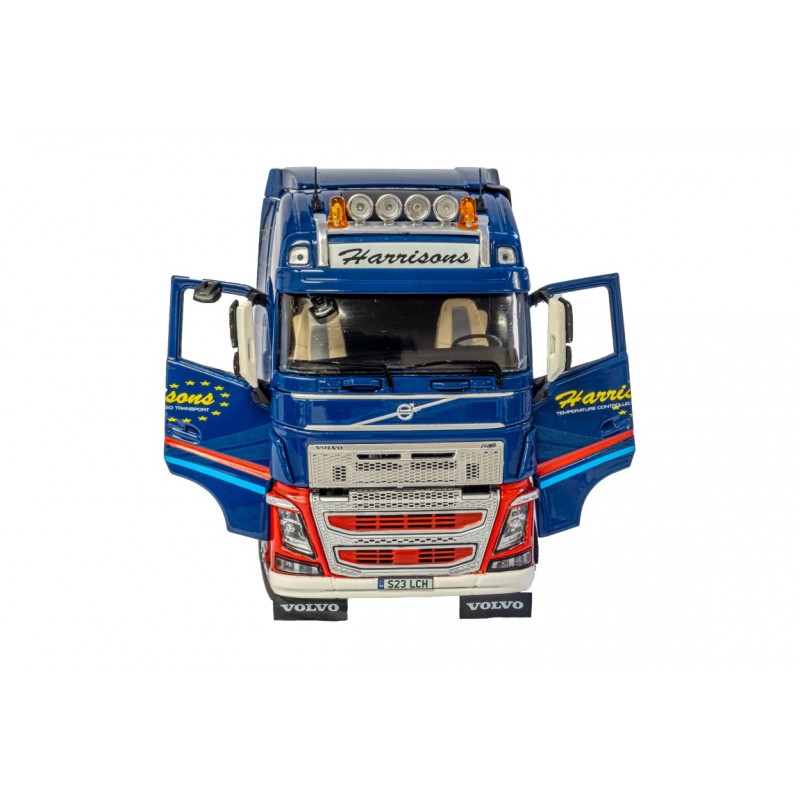 Speedbird Promotions are delighted to announce an exciting new project marking a debut UK-liveried model with MarGe Models.
Based on a 1:32 scale Volvo FH04 Globetrotter with 3-axle Fridge Trailer, we are enormously honoured to be kindly awarded permission by Harrison's Transport to produce a replica of the trailer they recently unveiled in tribute to the NHS and Captain Tom Moore. At a time of such despair in our world, the nation has completely fallen in love with this most formidable 100-year old veteran whose raised over £32 million for NHS Charities Together.
Some models will be in both 4 x 2 and 6 x 2 configuration as we seek to utilise the stock available to us in an effort to benefit the charity with proceeds from this project as soon as possible.
Each model will be accompanied by a special limited edition certificate.
Only 4x2 available to order
As we strive to support our frontline, and in particular, the NHS during the outbreak of COVID-19, we are delighted to be donating all profits raised from this model to NHS Charities Together.
RRP of this model will be £175 + £7.99 UK P & P (£15 to EU countries). Ordinarily, we would not charge postage but in an effort to raise as much as possible and not deduct from costs, we seek to charge our nominal UK P & P.