Sale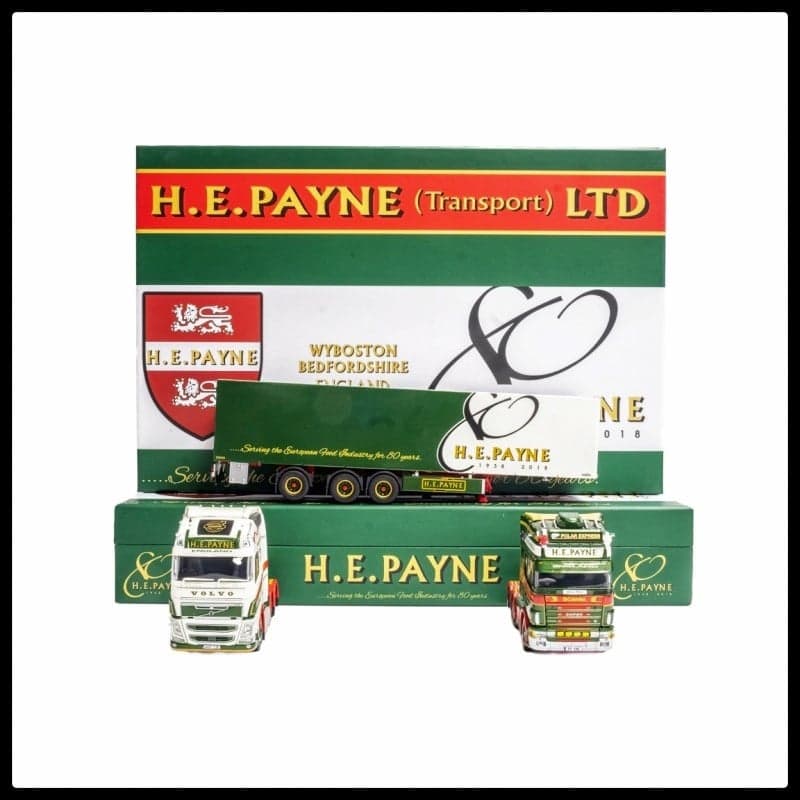 Brand:
Tekno
Product Code:
73611/B
B-Choice. This means the models have either one or multiple and varying quality deficiencies rendering them unsuitable to be sold as an "A-Choice" model.
No replacement parts will be supplied for any B Choice model.

All B-Choice models are sold as seen without the right of return.
HE Payne - 80th Anniversary Set B-CHOICE

Scania 4-Series Topline 6 x 2 and Volvo FH04 Globetrotter XL 6 x 2 with 3-axle Box Trailer in special commemorative 80th Anniversary Livery.
Packed in a luxury gift box with accompanying limited edition certificate booklet showing a range of pictures of the HE Payne fleet from the last eight decades
Production run of 150