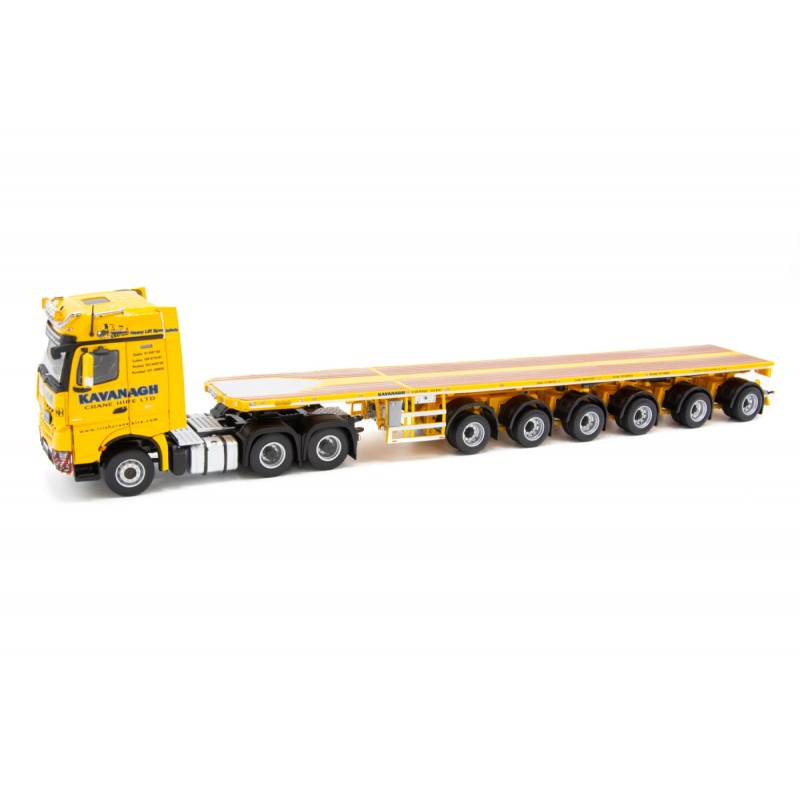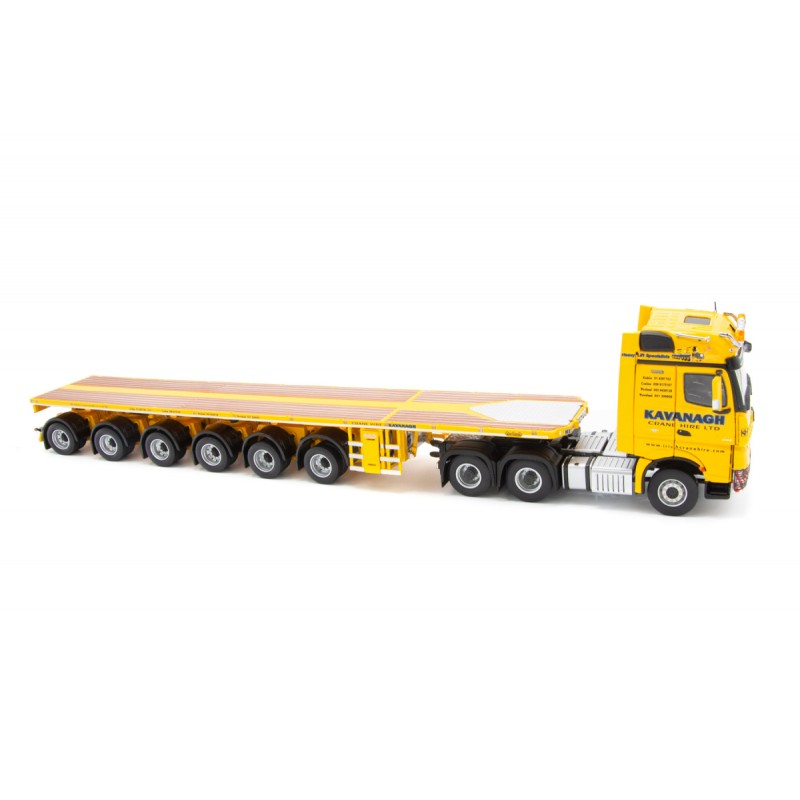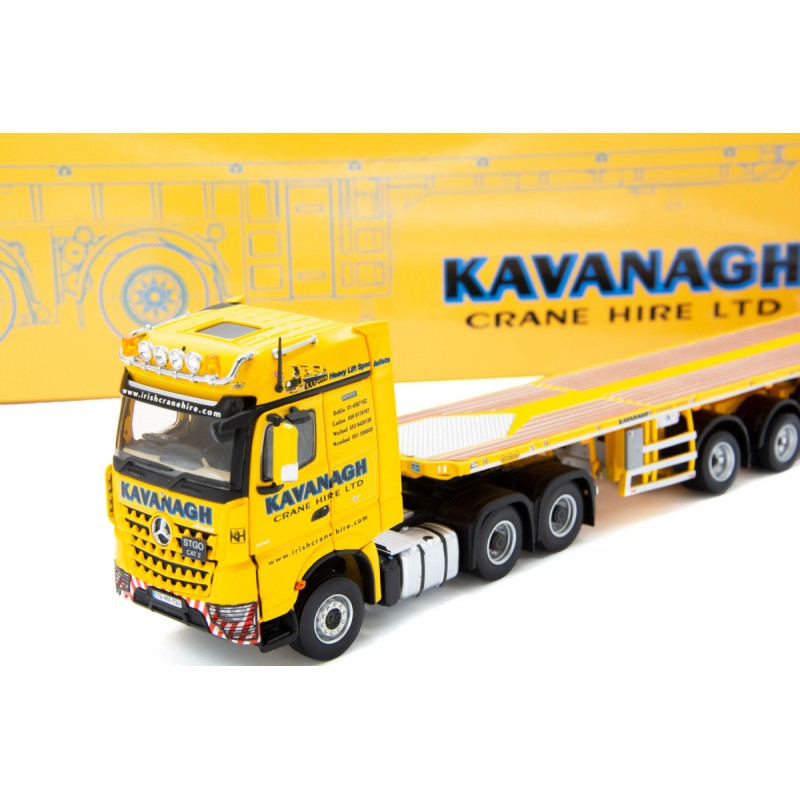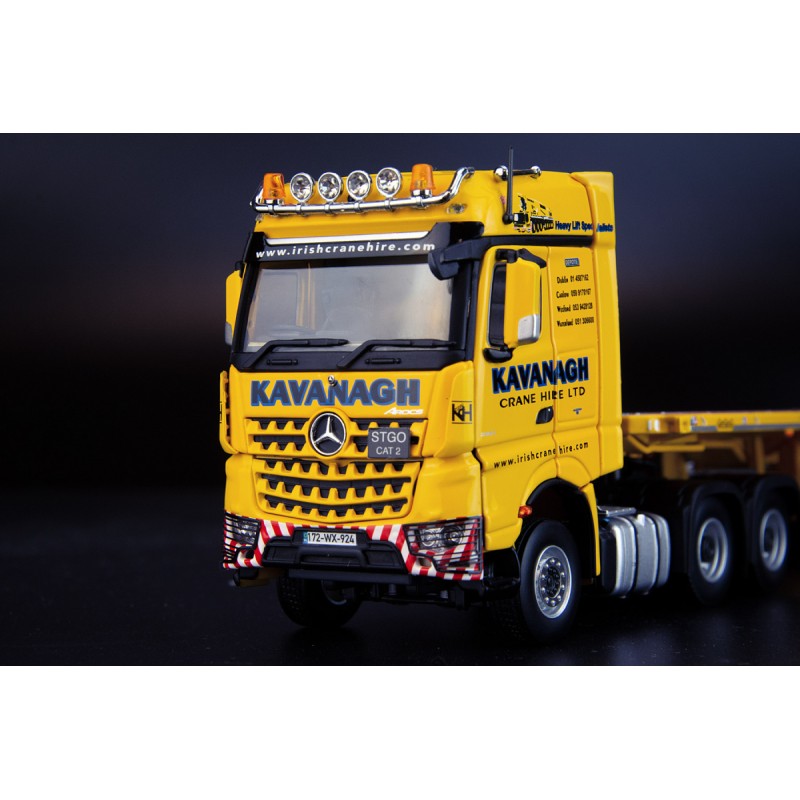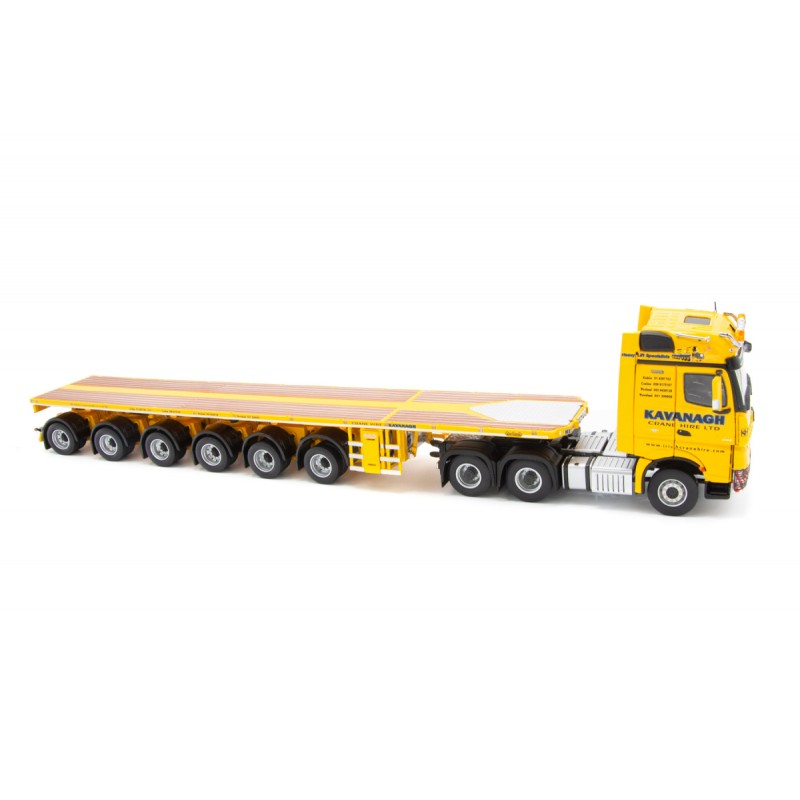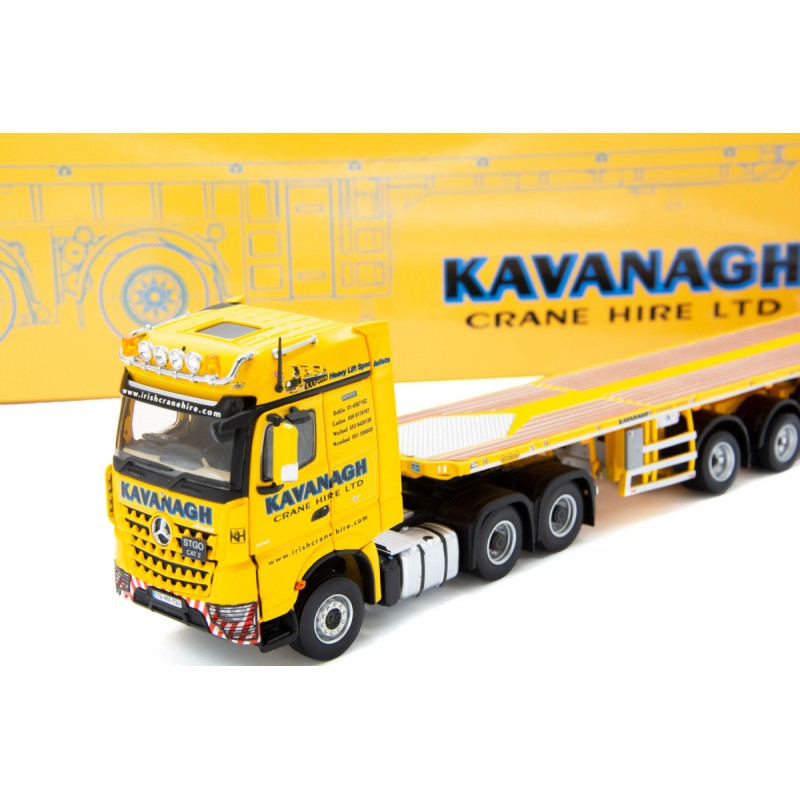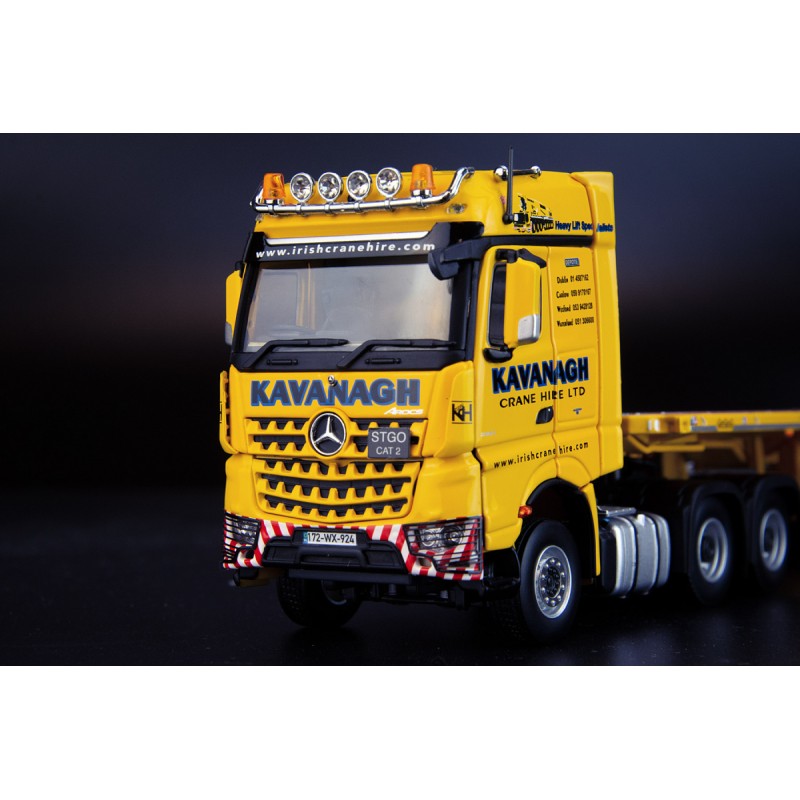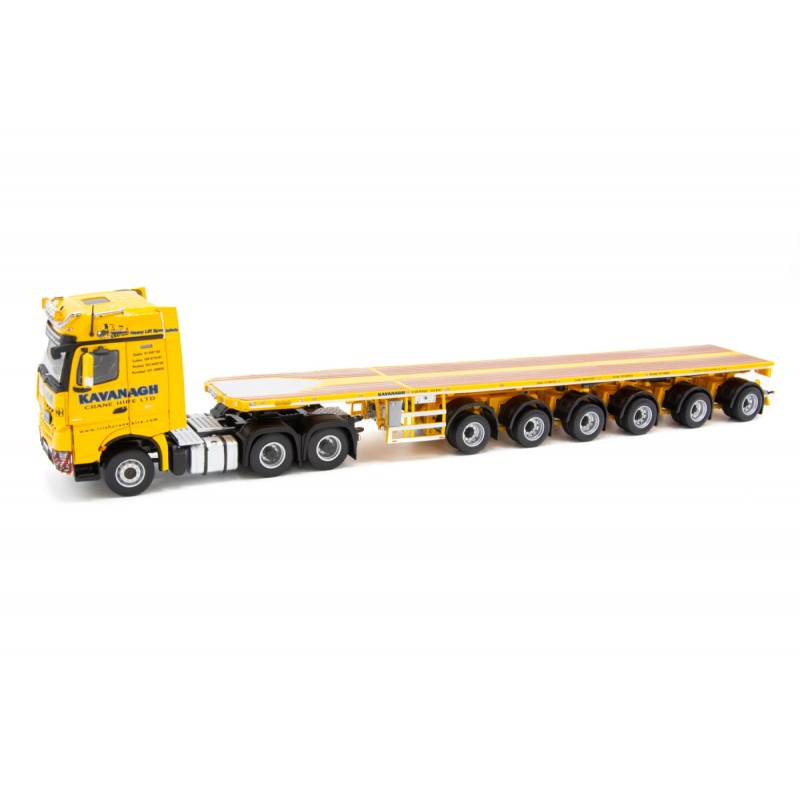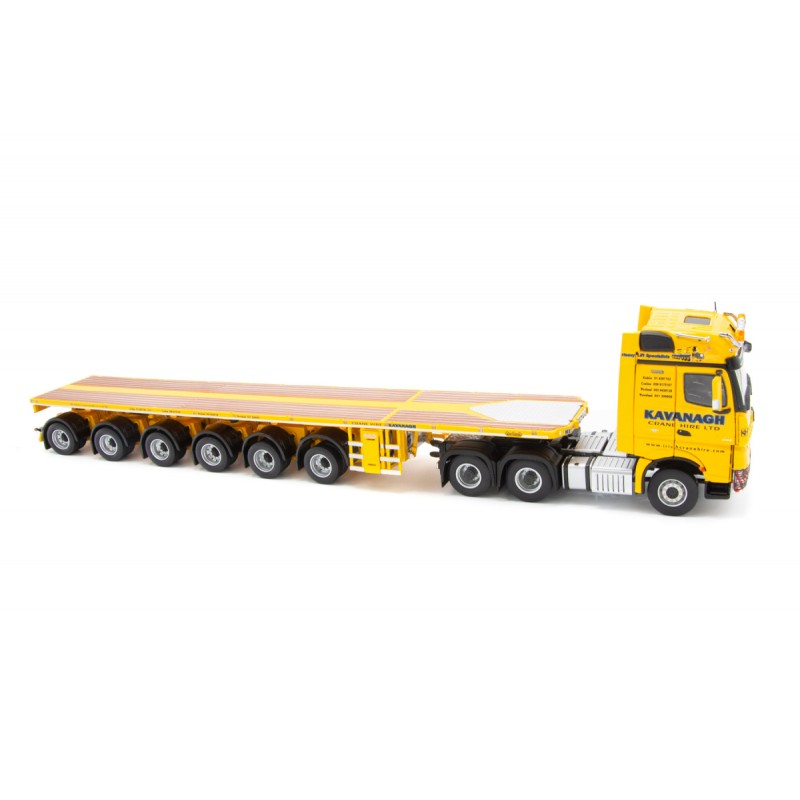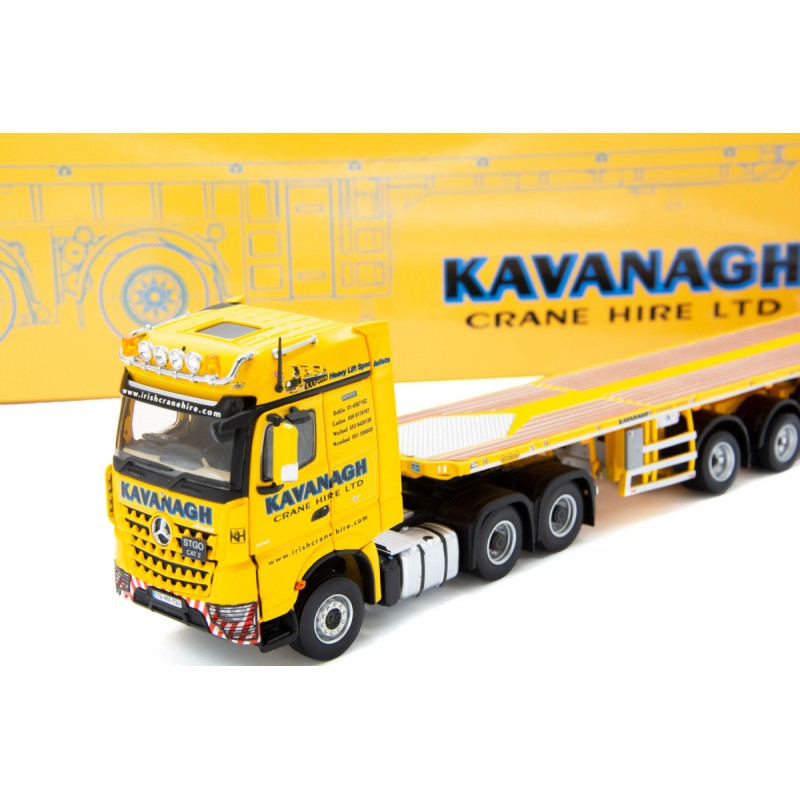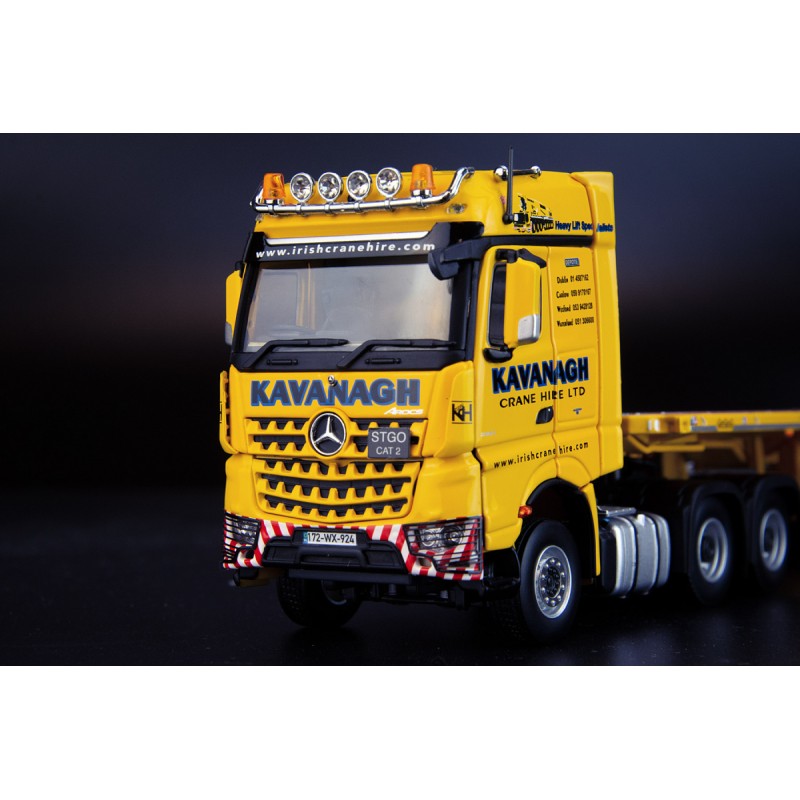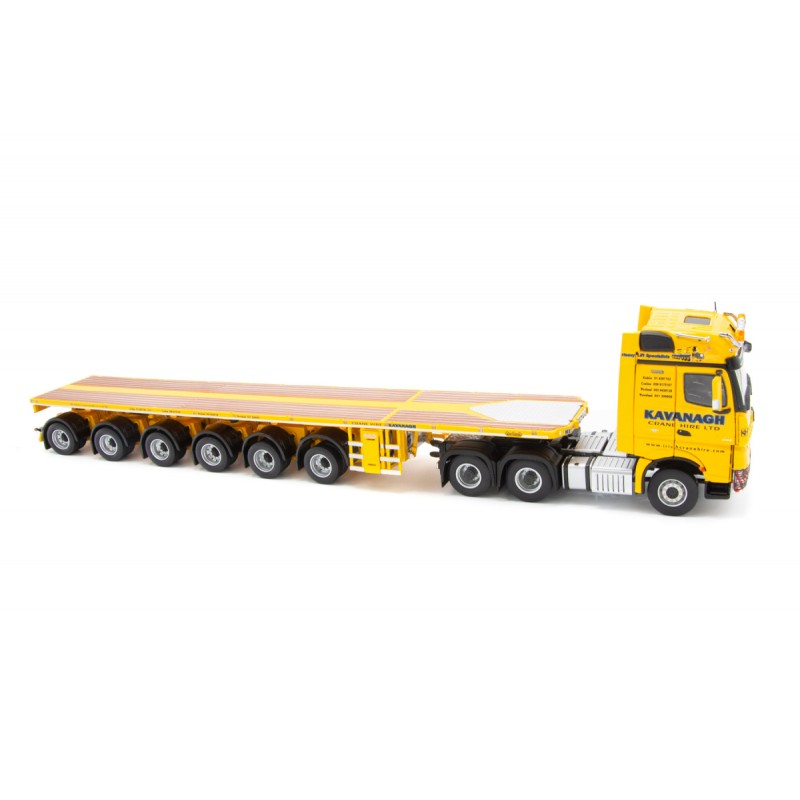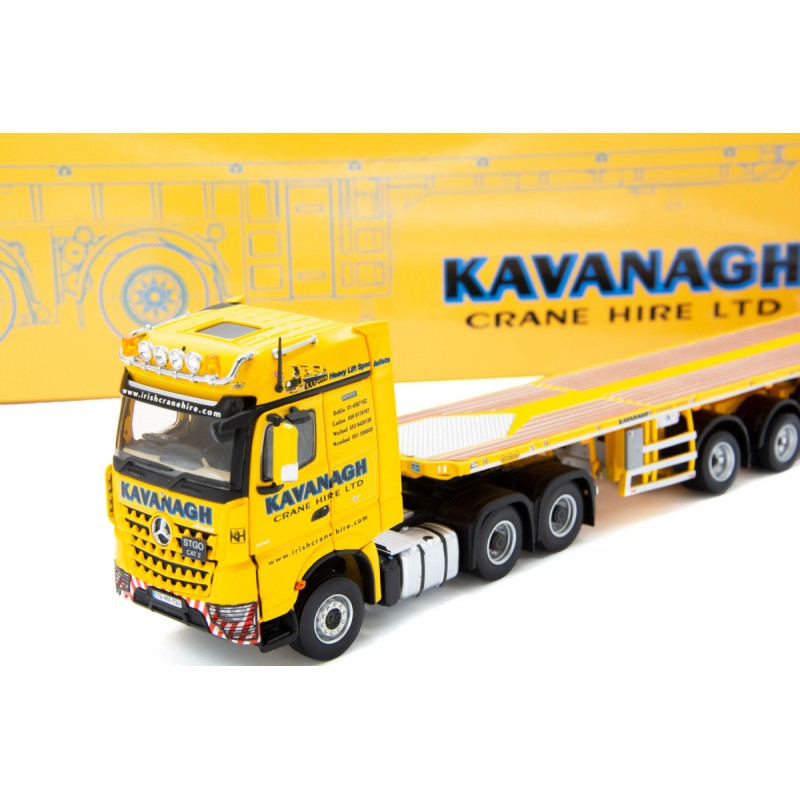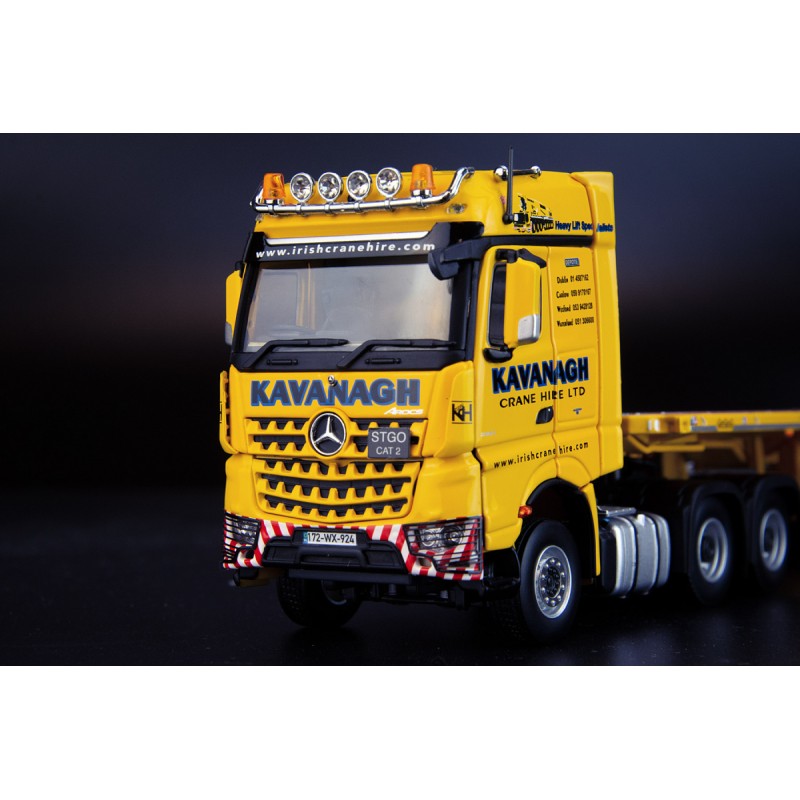 This is a Pre Order item. The £25 cost is a non refundable deposit which will be deducted from the retail price upon release.
Kavanagh Crane Hire Ltd is a family run business and are the largest providers of lifting solutions in Ireland. Since their formation in 1973 they have gained a wealth of experience and knowledge within the crane hire industry. Kavanagh is committed to maintaining the most modern and advanced equipment there is, by continuously developing and updating there fleet of cranes. Their heavy haulage Arocs with Ballasttrailer is the perfect crane support combination. 

The Mercedes-Benz Arocs 6x4 with a Nooteboom 6-axle Ballasttrailer is manufactured from high quality die-cast metal in scale 1:50 and features opening doors, unique metal certificate and Kavanagh packaging
Estimated retail price £156
Expected 4th Quarter 2020.