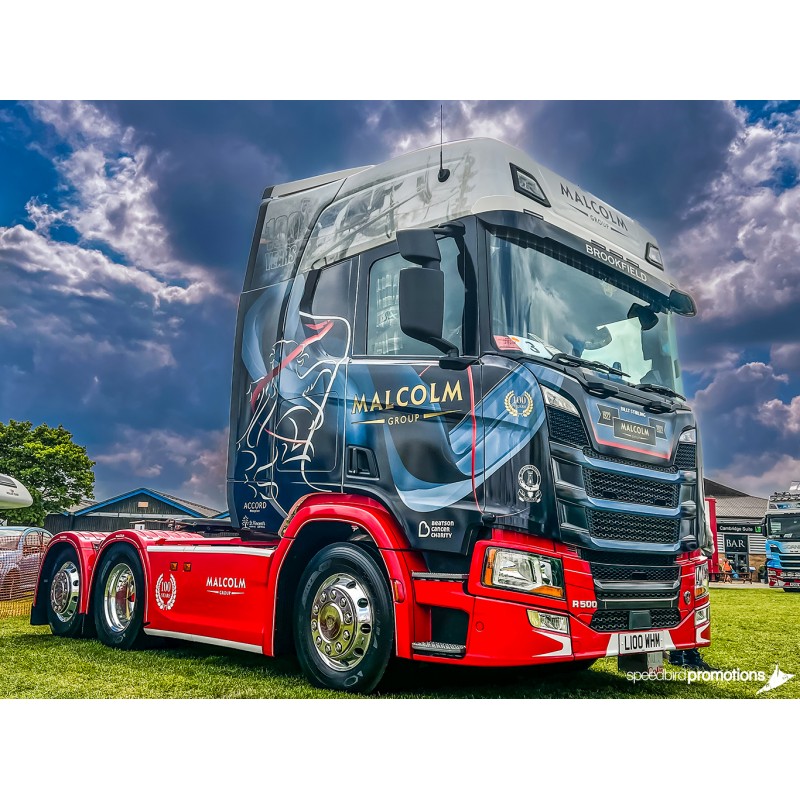 Brand:
IMC Models
Product Code:
Malcolm Group - Scania Centenary Truck
Speedbird are delighted to announce a special, exclusive model that has been commissioned by Malcolm Group commemorating their 100-year centenary anniversary.
This model is exclusively manufactured for Speedbird by IMC Models and features their new Scania tooling with enhanced details including opening cab doors.
Based on a New Generation Scania R500 6 x 2, the truck features special artwork recognising the company's deep, century-long history alongside logo's of charities supported by Malcolm Group over this special anniversary.
The model will be accompanied with a Nooteboom 3-axle Semi Lowloader Trailer.
The model is scheduled for release in Q4 2022 with an expected RRP of £154.95 including free UK delivery.
Pre-orders are now being accepted with a £25 non-refundable deposit which will be deducted from the final total when the model is released for delivery.